I understand the importance of getting your home sold for the right price and time is of the essence.
Here are four easy steps to help you get started:
Are you getting ready to get ready? Here are six big ideas to keep in mind as you begin considering a move.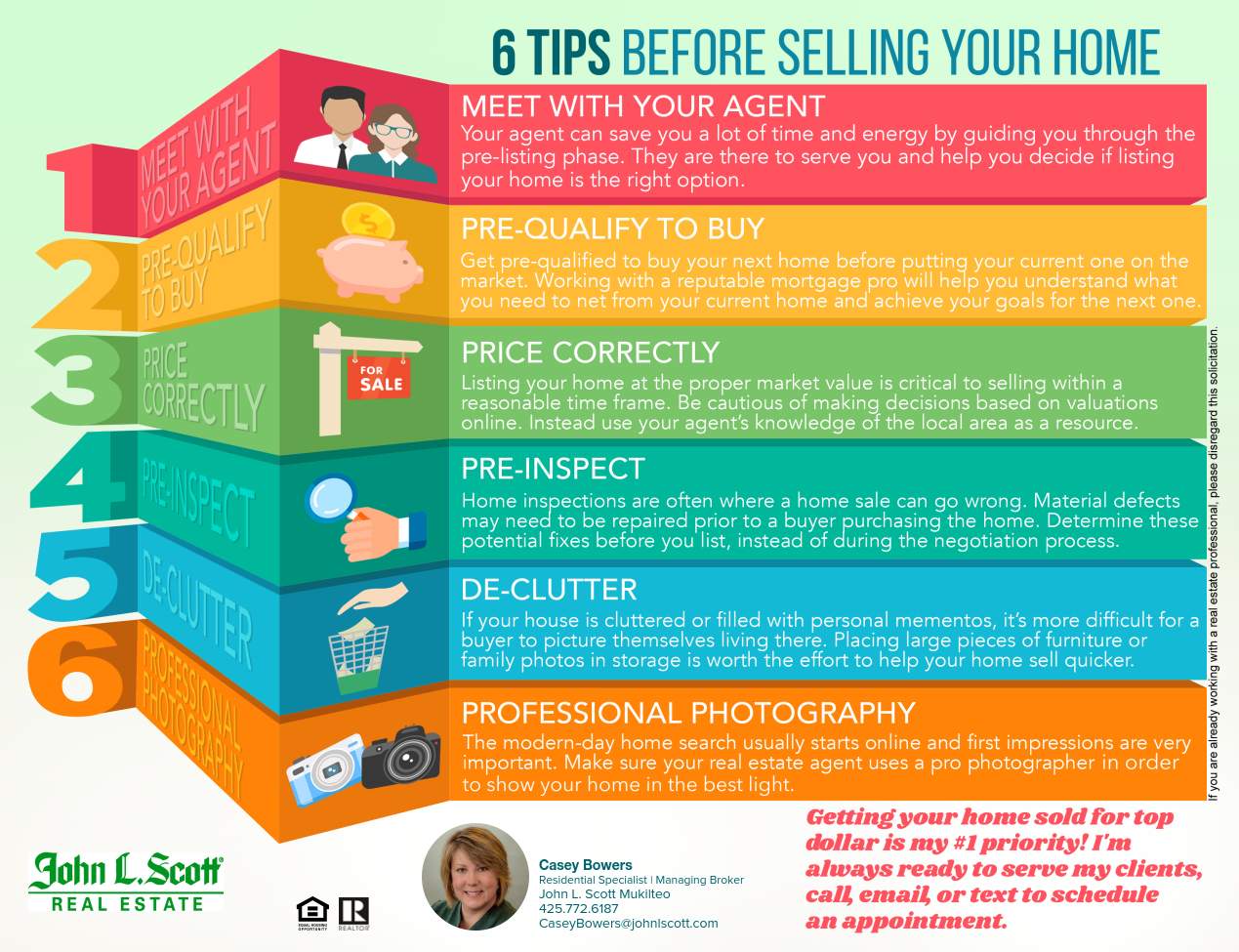 Selling your home is a huge task. Selecting an experienced agent you like, know and trust, and who can put you at the center of the process - will make this big job "do-able." A teacher at heart, I make the complex transparent.